Laboratory equipment в Чуйской области
7
Selling: 1) optical autocollimator АКУ-1 - 1500 dol USA ( 1 piece ); 2) optical autocollimator АК-0,2у - 1200 dol USA ( 2 piece ); 3) optical autocollimator АК-0,5у - 1200 dol USA ( 2 piece ); 4)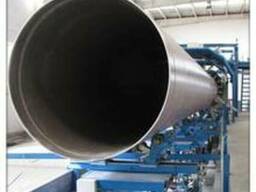 NEW PLAST GROUP, ООО, Бишкек
Our Company will organize delivery: fiberglass resin pipes CC-GRP fiberglass resin pipes a cross of winding Glass-fiber pipes and fittings To lock armatures, latches Pipes PE software of PVC Let's
Completion of an enterprise for the repair of industrial gas-turbine engines used in gas-compressor stations: - gas-compressor stations: booster; - gas-compressor stations: linear, for gas
Tioseal, LS,

TR
Бишкек, KG
We send you the technical data of products to review our products. If you are interested in these products, we will be happy to send you any additional information. Two-component sealants produced
Production, sale. Test bench of industrial gas turbine engines manufactured by SOLAR used in gas compressor stations and power plants. Models: Solar Turbines, Solar Centaur, Solar Saturn, Solar
Production, sale. Test bench of industrial GTE firms Rolls-Royce used in gas compressor stations and power plants. Rolls-Royce models: Avon, Olympus, Allison 501-k, Trent, Spey, RB211, EM610, Trent
Selling industrial foundry equipment: Induction furnace for melting 500 kg of steel. We can make this melting furnace: induction furnace for melting 500 kg of steel. We work under the contract and
Fasol-kg, ООО,

RU
Баткен, KG
I will sell wholesale beans of production Kyrgyzstan. Mechanical processing on new equipment with a production capacity of 900 tons per month. We ship for export from Kyrgyzstan from 20 tons.
Normit food, S.R.O.,

SK
Джалал-Абад, KG
The Normit CH plants are a universal high-performance system, which, thanks to its modular design and a wide range of options, can be used for producing cream honey, both in large as well as in small
Новые объявления
Сортировочная машина, ВТ-11, Бишкек.
3 625 $ /шт
Безраструбная заглушка с прижимными скобами 200 мм ВЧШГ ГОСТ, Бишкек.
200 сом /шт 190 - 180 сом /шт оптом
Запчасти для электровозов и тяговых агрегатов, Бишкек.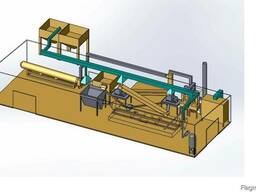 Жапырт материалдарды Line майдалоо, Бишкек.
30 000 $ /шт
×
×
"Laboratory equipment" в регионах
×
×